PREACHING RESOURCE WEBSITE LAUNCHED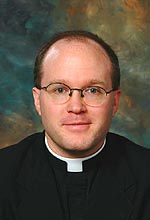 He's not a Dominican!
Nevertheless, Fr. Roger Landry is not only a good friend of our community but a great preacher in the spirit of St. Dominic.He recently launched CatholicPreaching.com, a website of resources of his homilies, talks, retreats and lectures on the Theology of the Body.
Check it out!