All Saints' Day
Instituted by Pope Boniface IV in 609, All Saints' Day commemorates all the saints in Heaven, known and unknown. A lot of people today don't realize that the 'holiday' of Halloween is actually a contraction of "All Hallows' Evening"...in other words, the vigil of All Saints' Day! Our community begins our celebration of the saints with a Halloween--All Hallow's Evening-- party at evening recreation. The sisters dress up as one of the Saints while we all guess who they are.
This year we had some very special saints which reminded us that All Saints' Day is not just for the canonized Saints, but all the saints in heaven. Sr. Mary Magdalene dressed up as our late Sr. Maria Veneranda, and Sr. Mary Veronica dressed up as our late Sr. Maria of the Cross. And just as the canonized Saints have certain objects they are traditionally depicted with to identify them, so also our late sisters (...Sr. Maria of the Cross may have had an overabundance of identifying objects!).
Sr. Maria of the Cross & Sr. Maria Veneranda
Everyone remembers Sr. Mary Ana's famous "Postulant Barbie" from last year, so we were all anticipating another memorable costume. Sister did not disappoint! She created an elaborate costume depicting one of the Cherubim from Ezekiel's vision! (See the first Chapter of Ezekiel for a description.)
Other Saints that attended our party were St. Jeanne Jugan, Sr. Margaret Mary Alacoque, St. Bridget of Ireland, St. Kateri Tekakwitha, and Our Lady Full of Grace (complete with snake and all!).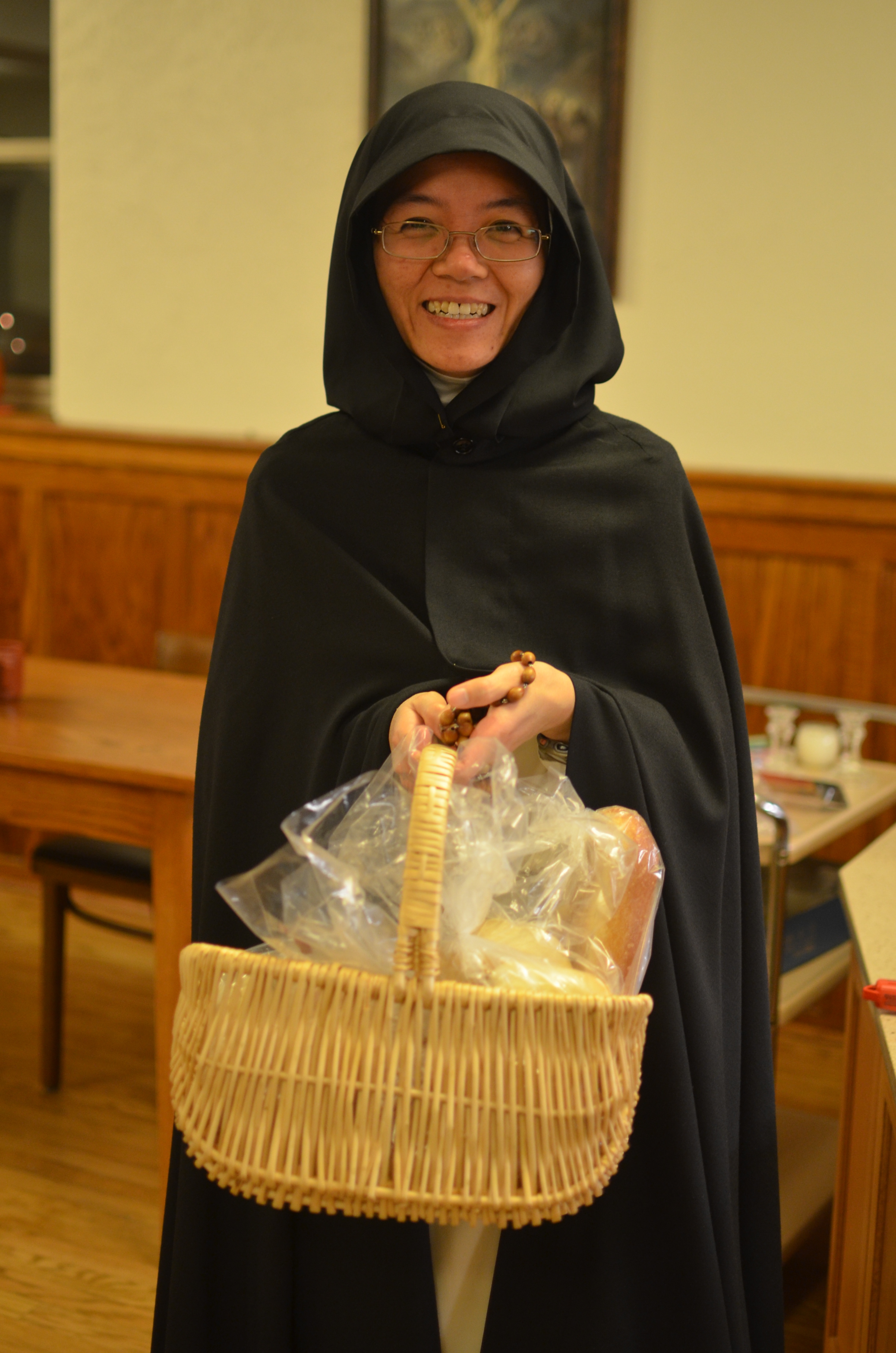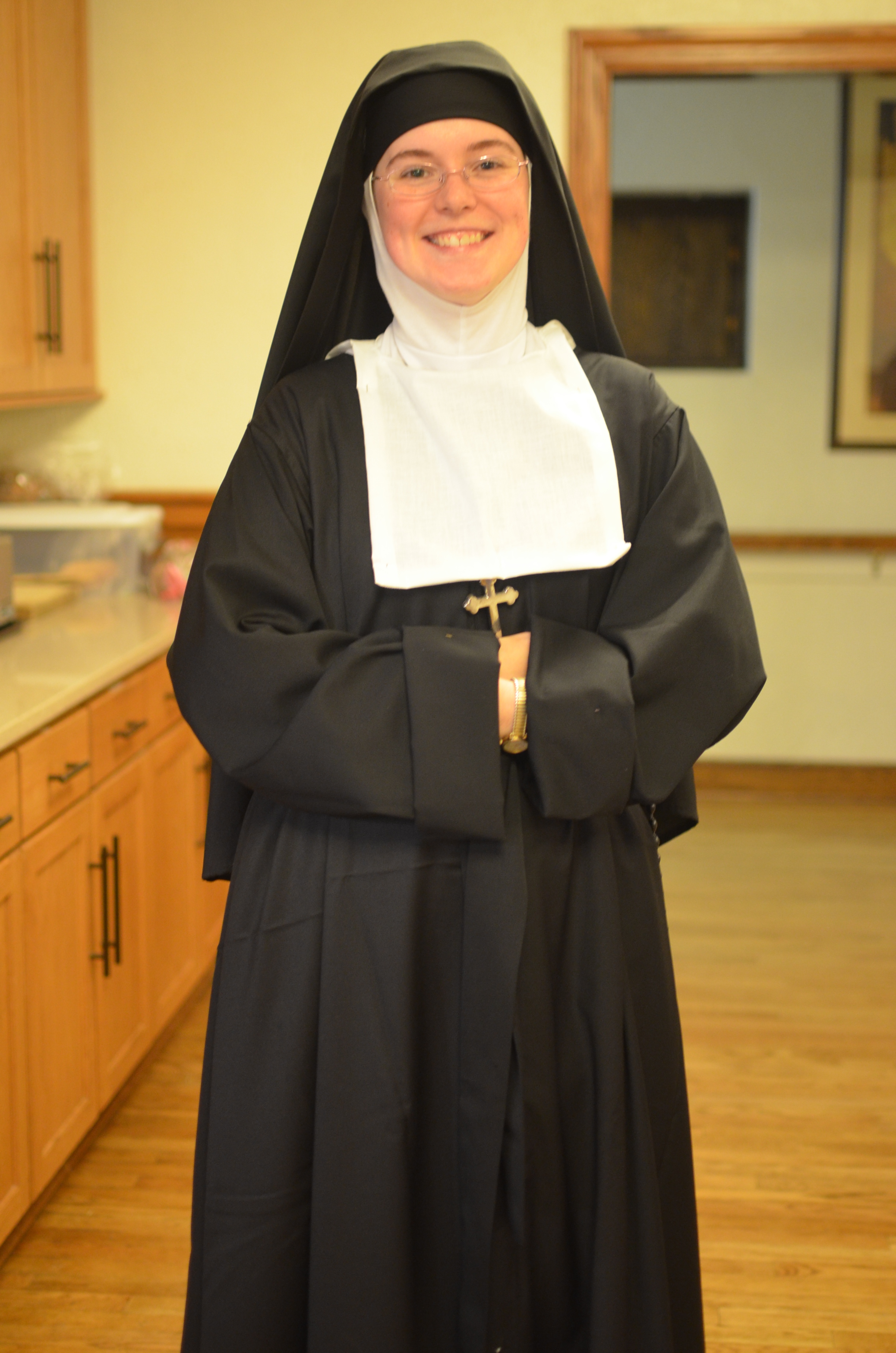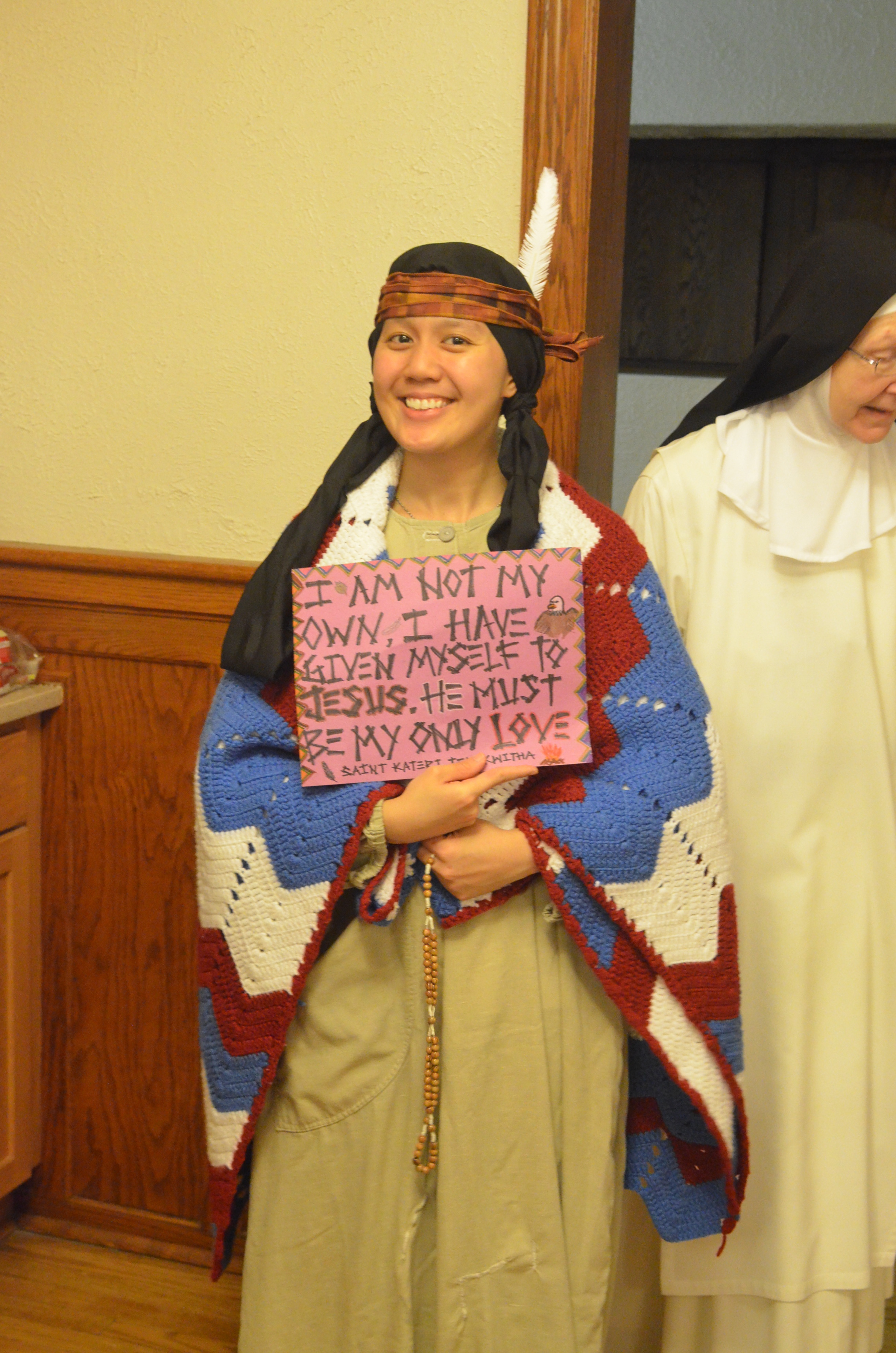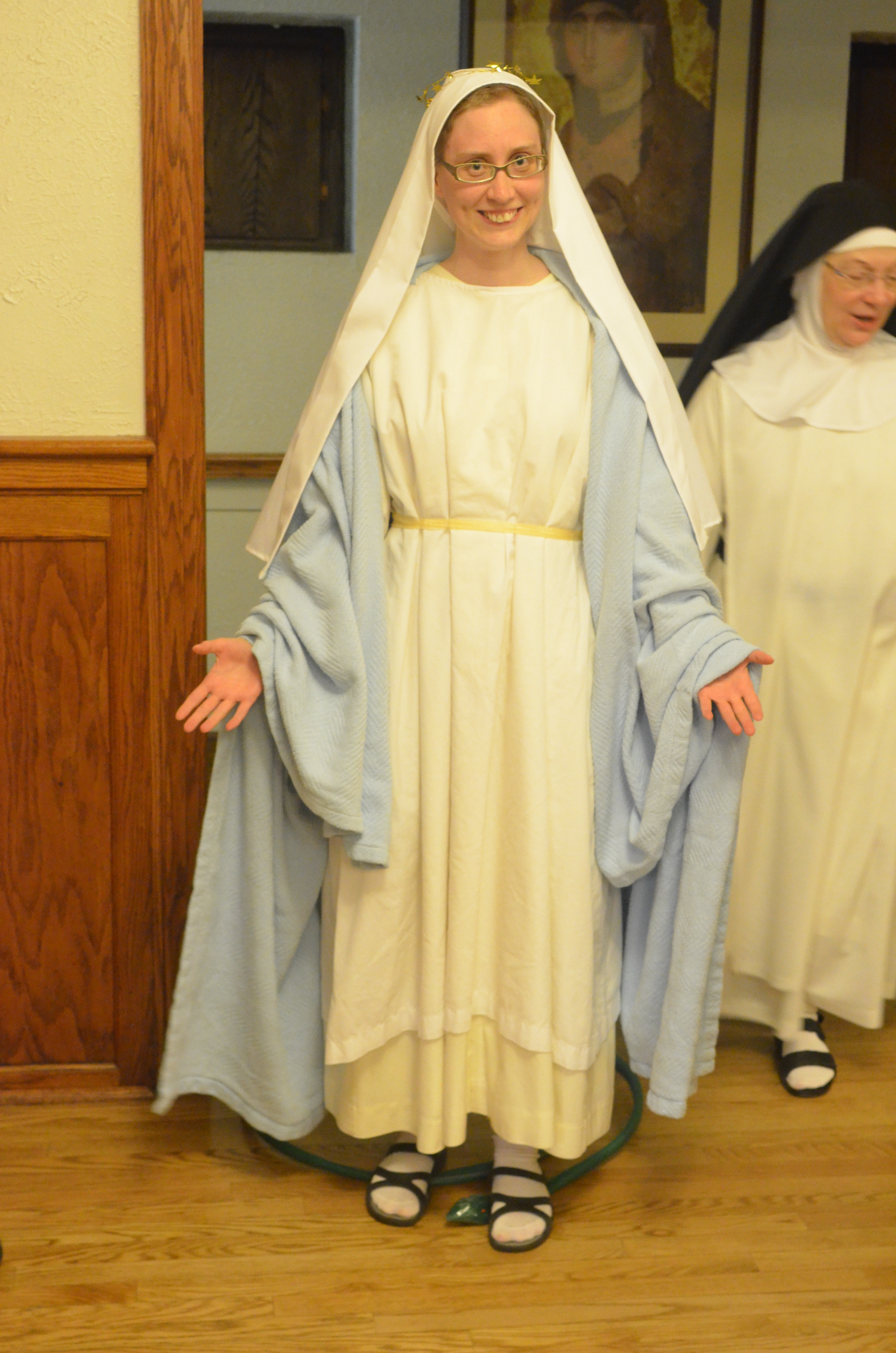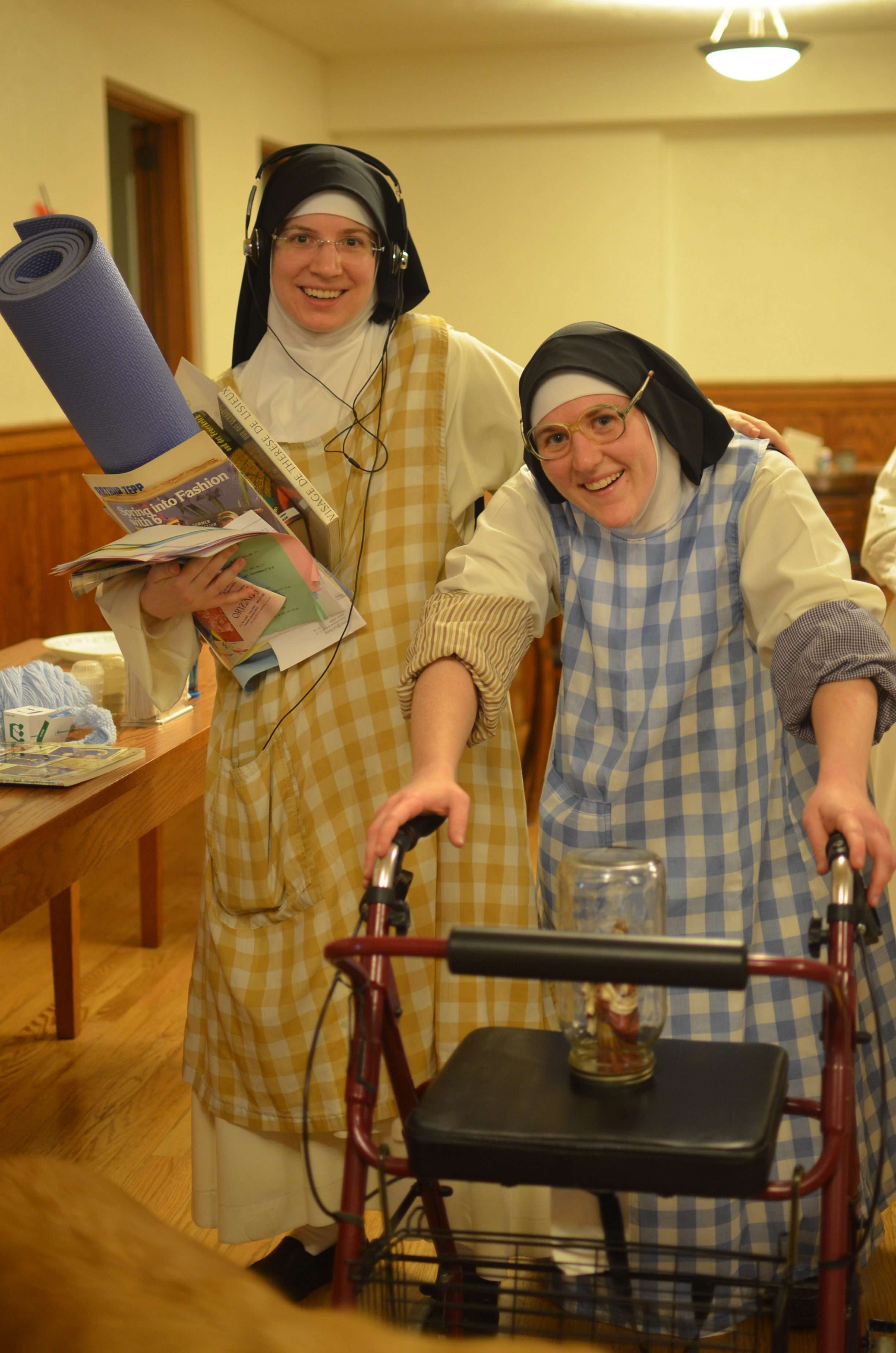 Do you remember the magnificent 'jack-o-lantern' the novitiate carved last year? We had high expectations and were impressed with this year's pumpkins as well. Sr. Joseph Maria, our new Novice Mistress, carved a friar on her pumpkin (with a little help from Sr. Maria Teresa), Sr. Clare carved a rosary, Sr. Chiara Marie carved St. Bridget's Cross, Sr. Mary Ana carved a Dominican flame, and Sr. Maria Johanna carved a Dominican Shield.