Fourth of July Fun
We continued our tradition this Independence Day of a relaxing day of food and fun. Thanks to generous benefactors and some talented cooks & bakers we had an extra special feast this year. Sr. Mary Ana manned (nunned?) the grill while Sr. Denise Marie took the role of "kitchen helper", putting together a refreshing melon salad among other things. Sr. Maureen and Sr. Denise Marie made delicious cherry pies which looked almost too good to eat!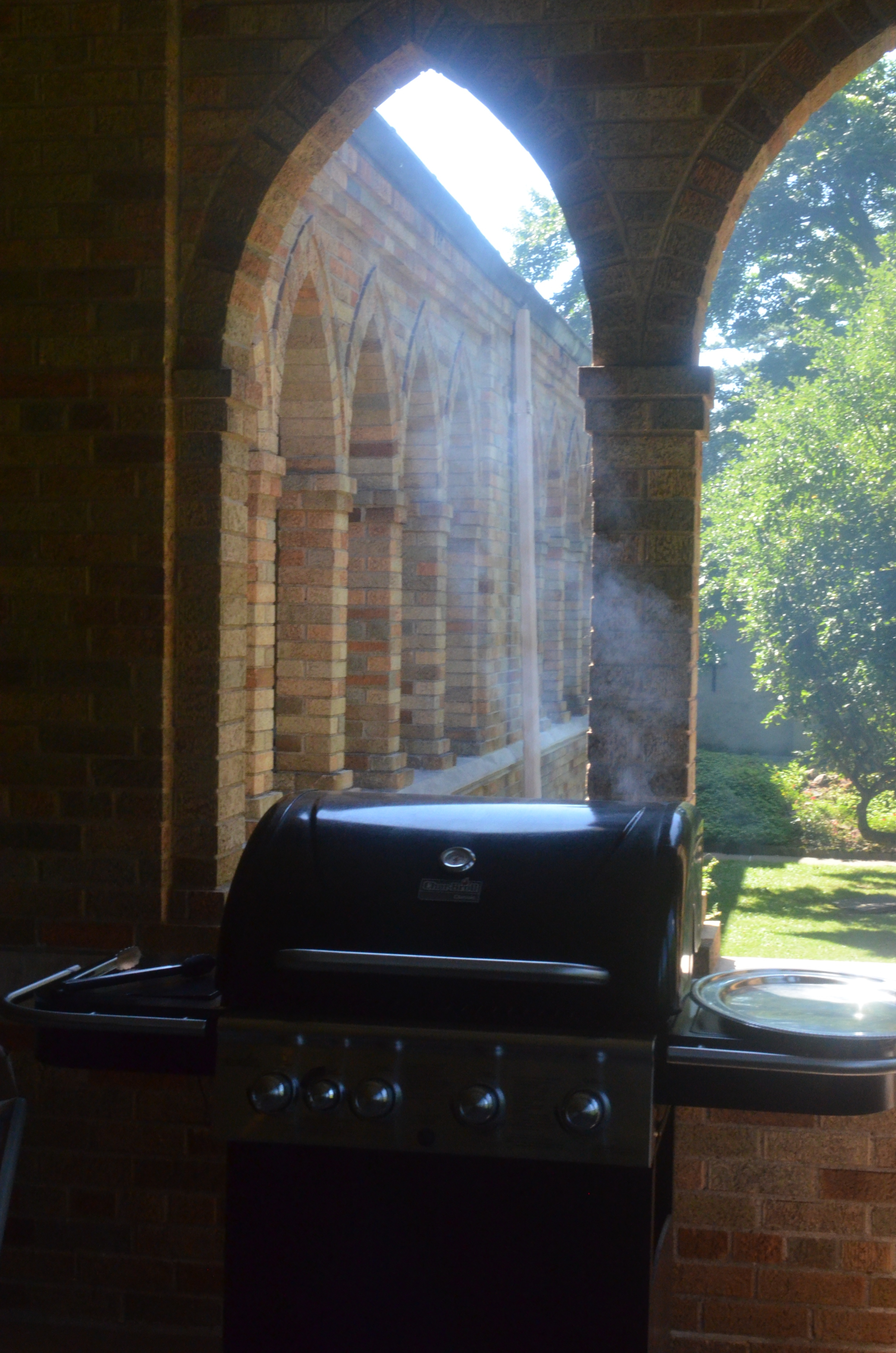 Some of the younger sisters spent the morning playing "monastery baseball." How do you play monastery baseball? Well first of all, there are no bases and no base running. There is also no score or innings and no teams. We use a milk crate full of tennis balls and two pitchers pitching to the batter. It is your turn at bat until you have 5 hits or the milk crate has been emptied. Sabina used to play outfield, but now she prefers to catch the first ball or two and take them under the cool shade of a tree to enjoy watching the rest of the game.
Other sisters relaxed on the cloister with games of pinochle and hearts.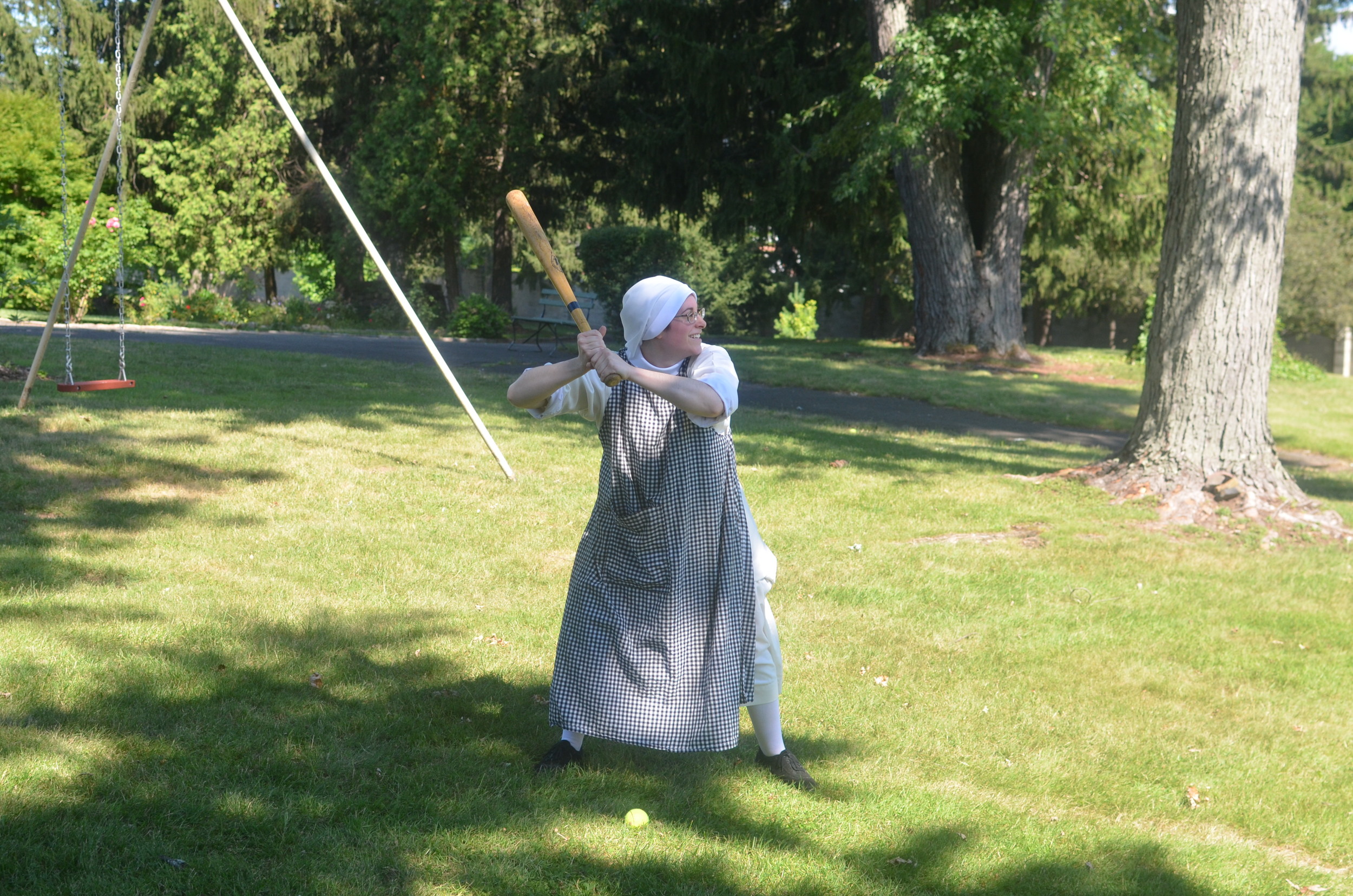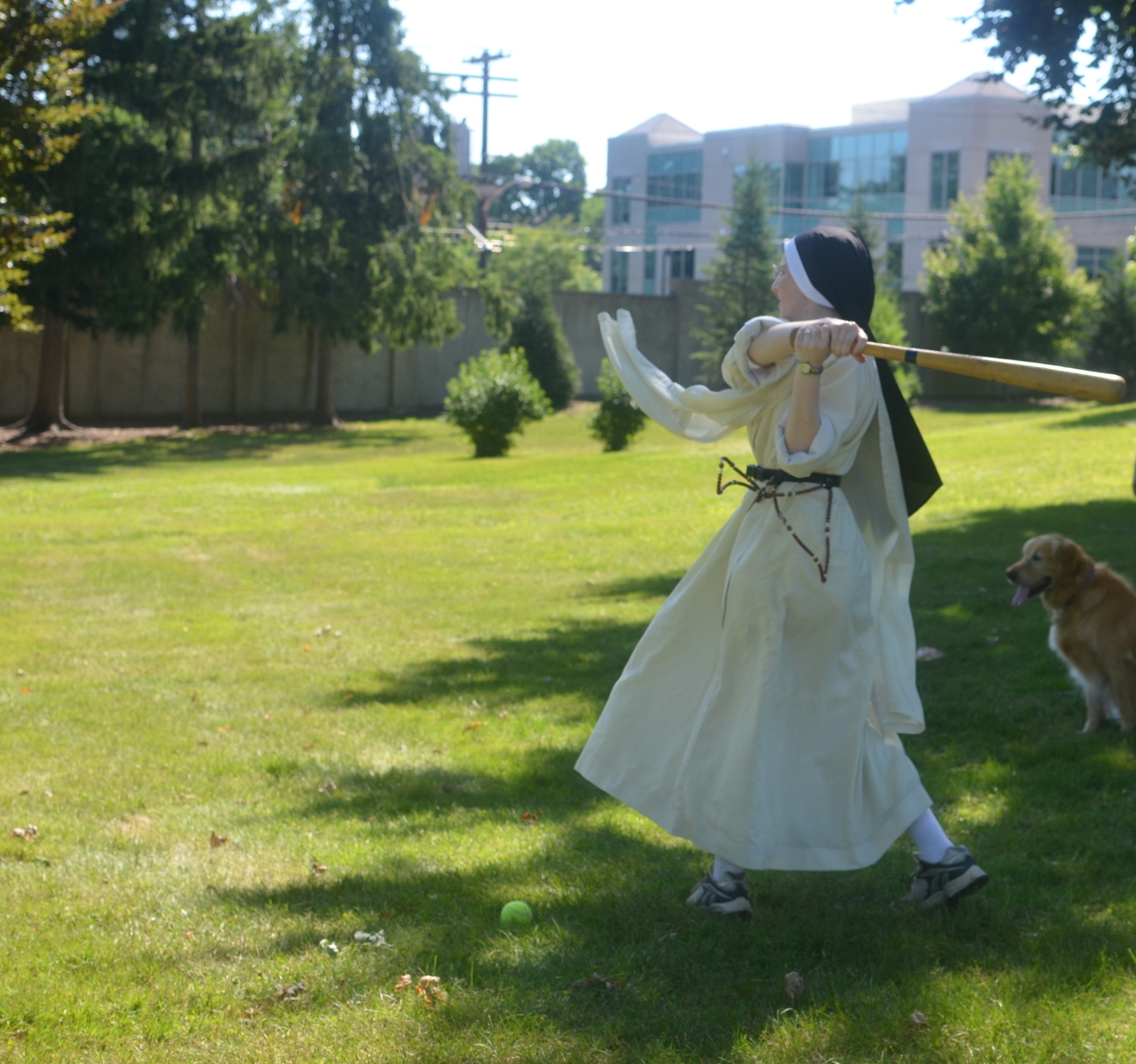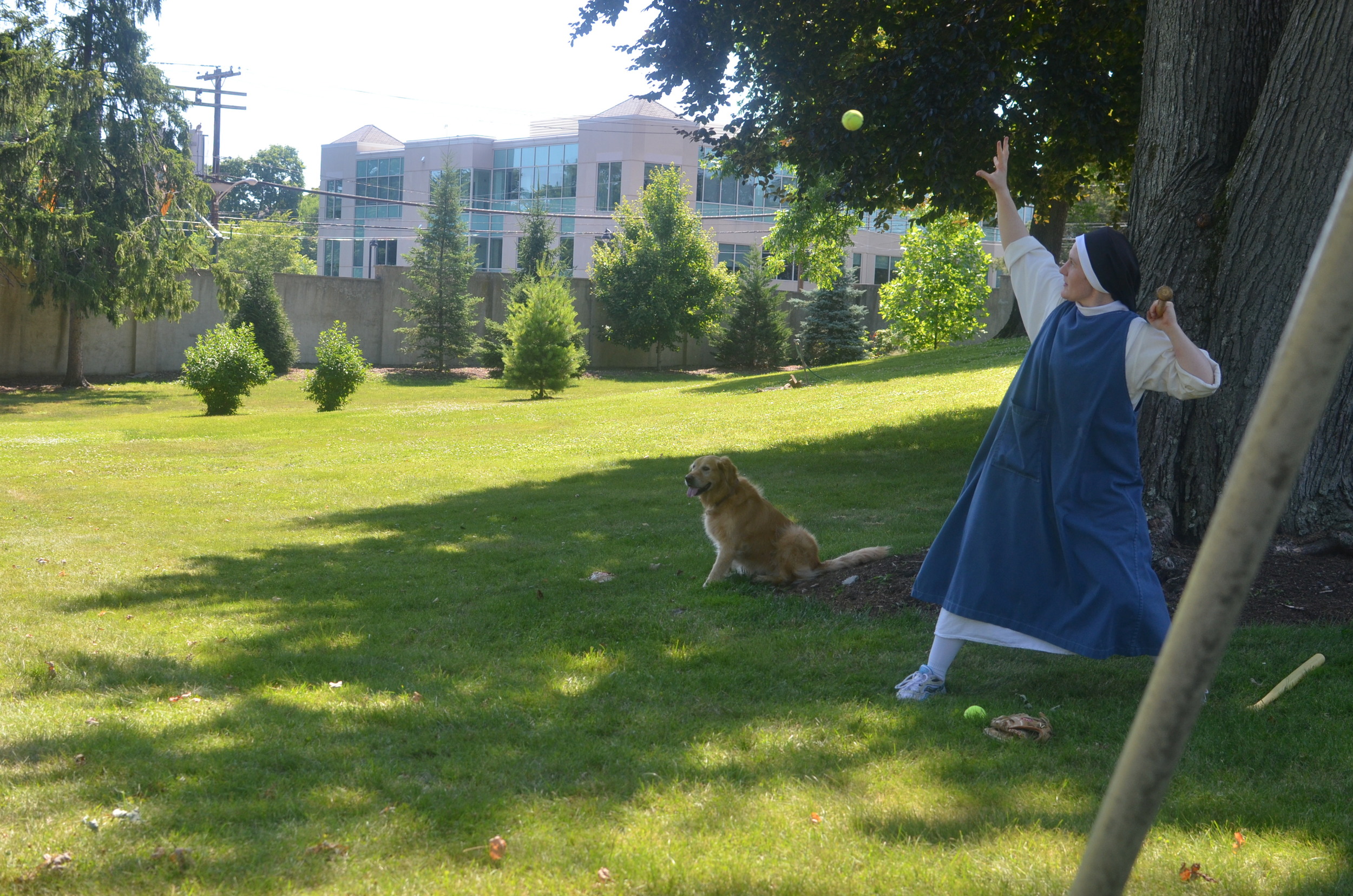 For dinner we picnic'd on the cloister but by supper time the sky looked ominous so we had our 'picnic' in the community room. Evening recreation ended with the National Anthem as Sr. Mary Jacinta and Sr. Mary Martin held the American Flag aloft. Unfortunately Summit's firework show was cancelled this year due to the rain. We hear that Summit is promised an extra spectacular performance next year... if the weather will cooperate.