Recreation in the Gift Shop!
One day last week a note went up on the white board inviting the community to the gift shop at evening recreation for "free browsing" and refreshments. We spent an enjoyable time looking through the different books we sell as well as all the other wonderful items. Sr. Lucia Marie and Sr. Mary Ana found the chapel veils, while Sr. Mary Martin looked for her book (In This Sign), Sr. Joseph Maria found a new book for her spiritual reading, Sr. Judith Miryam paged through a children's book on George Washington, Sr. Denise Marie checked out the wide array of mugs, and Sr. Mary Catharine showed us (when asked) her favorite item that we sell. We are currently selling homemade pickles as well as zucchini bread! Yum!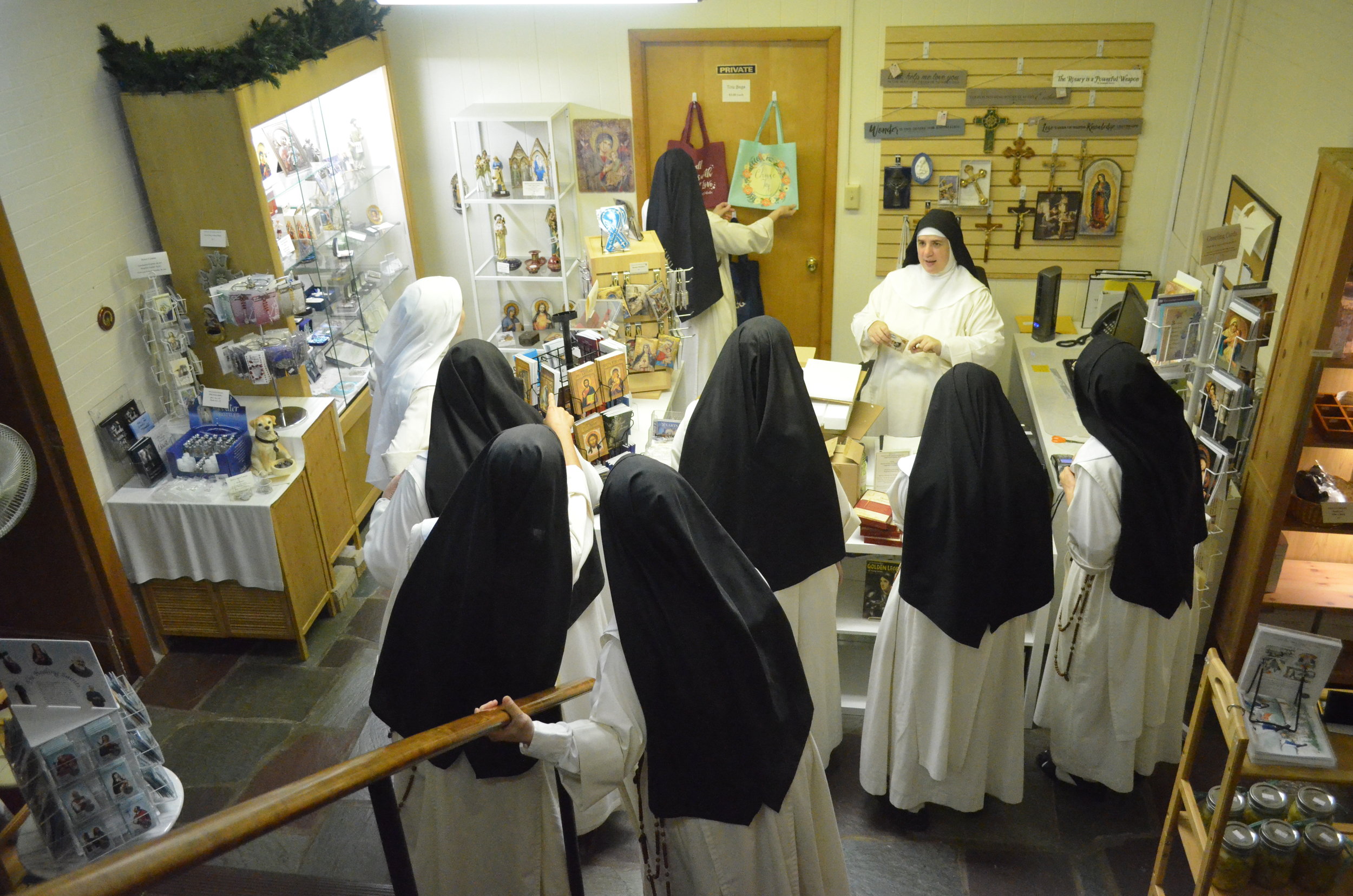 Construction has been moving along despite the massive amount of rain we've had this summer. The back portion is almost entirely bricked, the roof is almost finished, and the inside is a labyrinth of wall framing, coils, wires, ducts, etc.