Welcome, Sr. Victoria!
Yesterday morning, on Divine Mercy Sunday, Victoria entered the enclosure and began her postulancy. The entrance ceremony is short and sweet; it begins with the Prioress welcoming the new postulant at the enclosure door in the sanctuary. She leads her into the chapter hall and they join the community in processing to choir while chanting Psalm 122.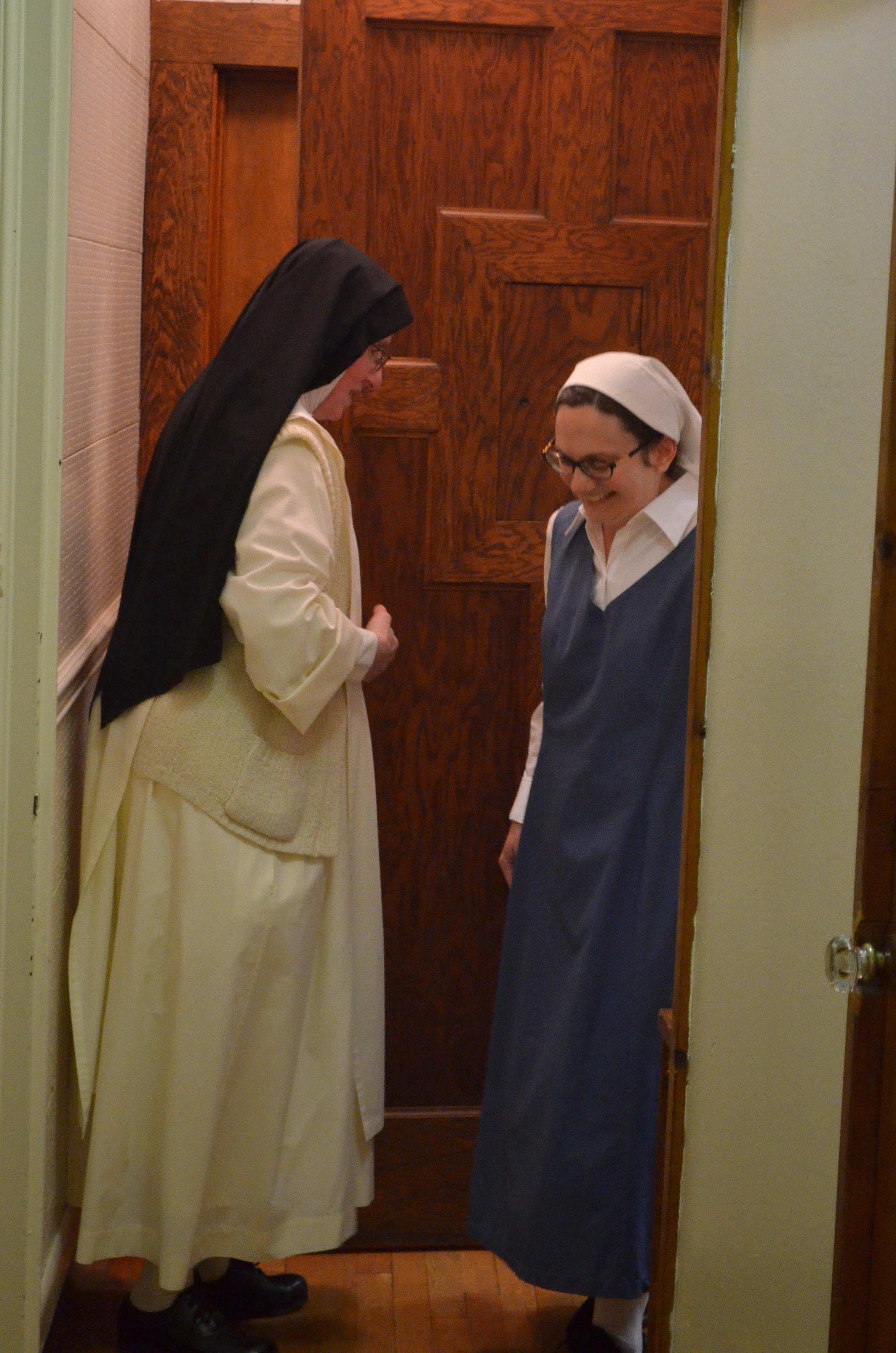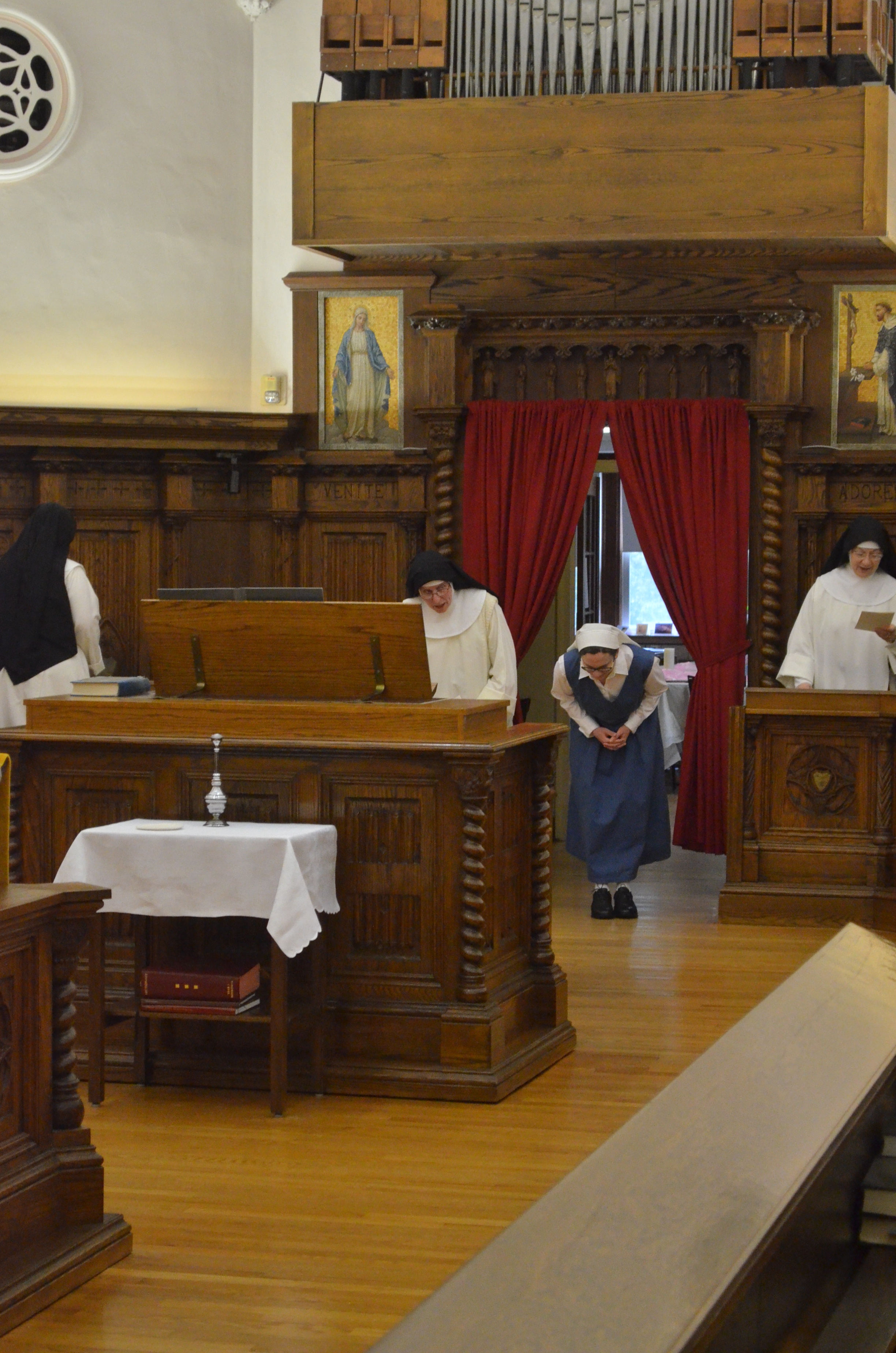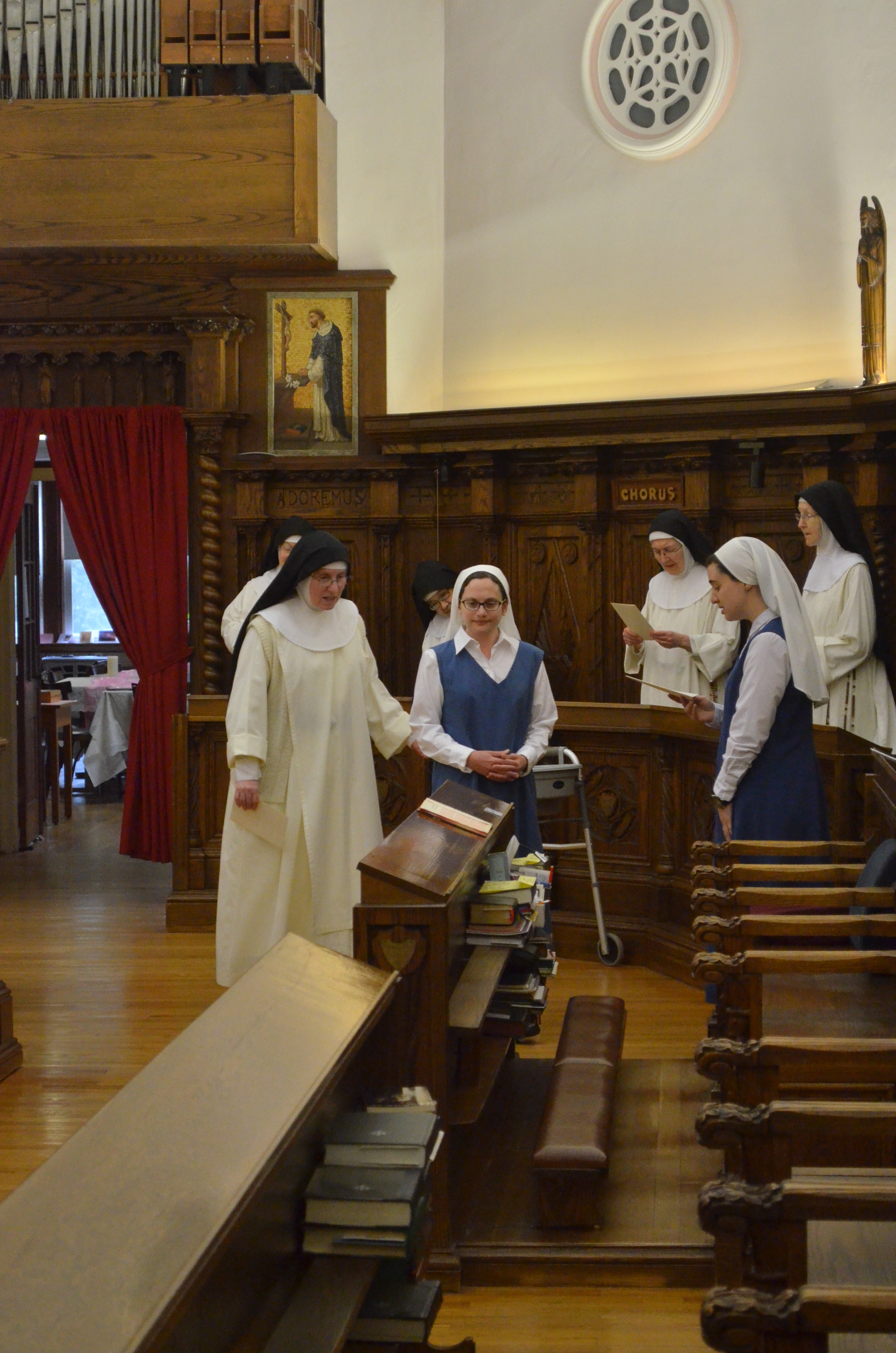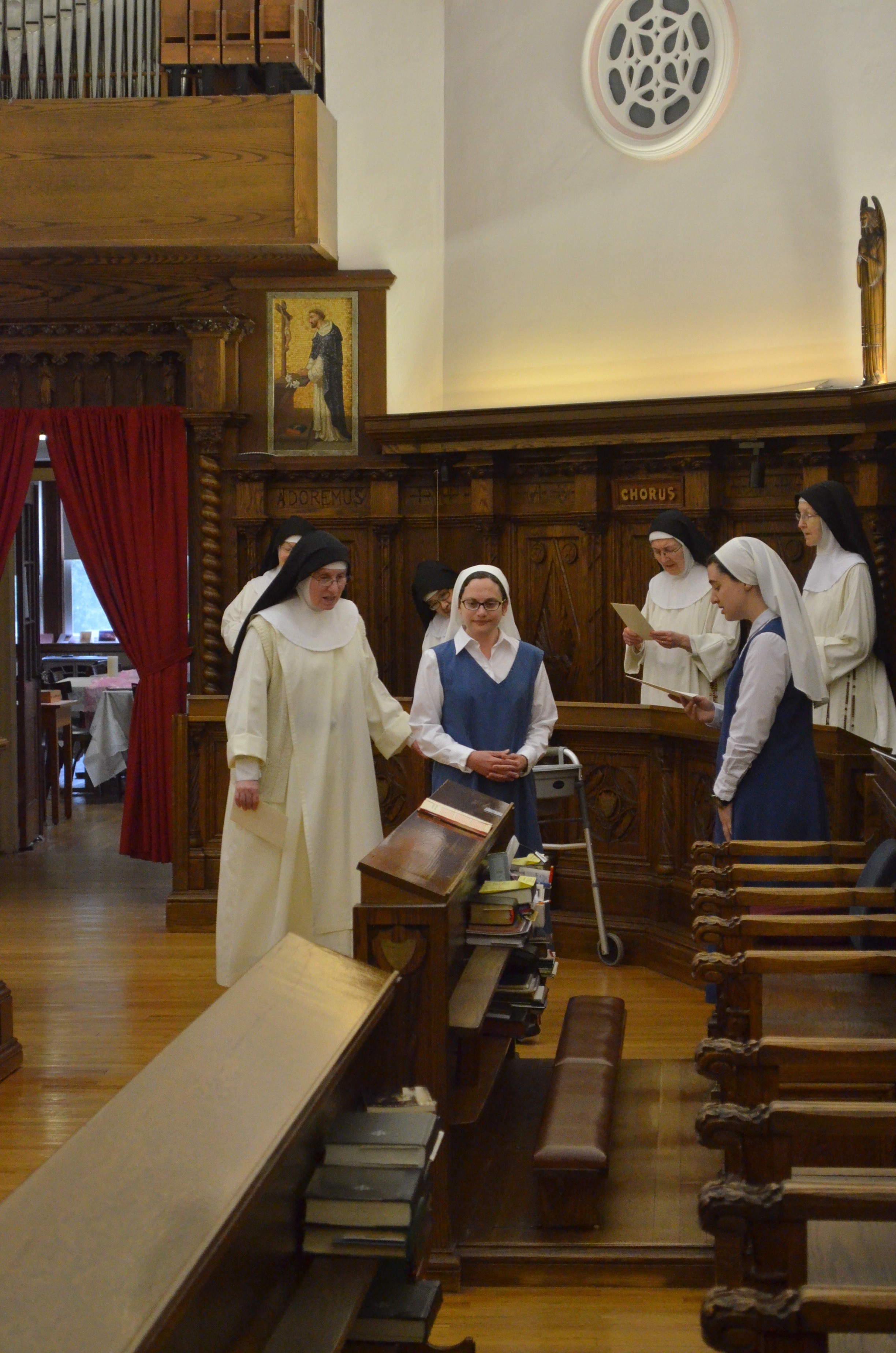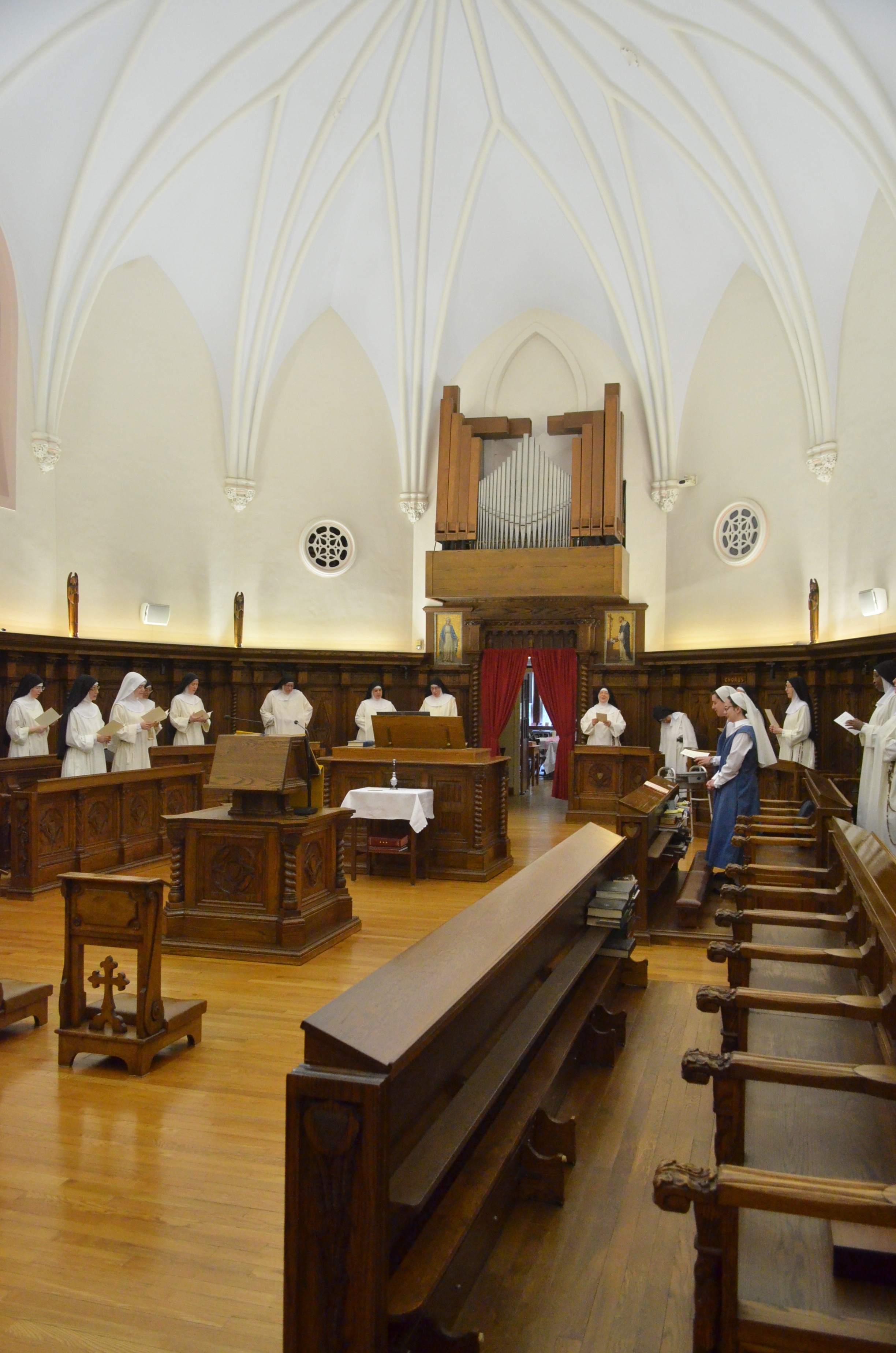 After the new postulant has been shown to her choir stall, the Novice Mistress reads from Ephesians.
"For this reason I bow my knees before the Father, from whom every family in heaven and on earth takes its name. I pray that, according to the riches of his glory, he may grant that you may be strengthened in your inner being with power through his Spirit, and that Christ may dwell in your hearts through faith, as you are being rooted and grounded in love. I pray that you may have the power to comprehend, with all the saints, what is the breadth and length and height and depth, and to know the love of Christ that surpasses knowledge, so that you may be filled with all the fullnes of God.
Now to him who by the power at work within us is able to accomplish abundantly far more than all we can ask or imagine, to him be the glory in the church and in Christ Jesus to all generations,
for ever and ever. Amen"
Ephesians 3:14-21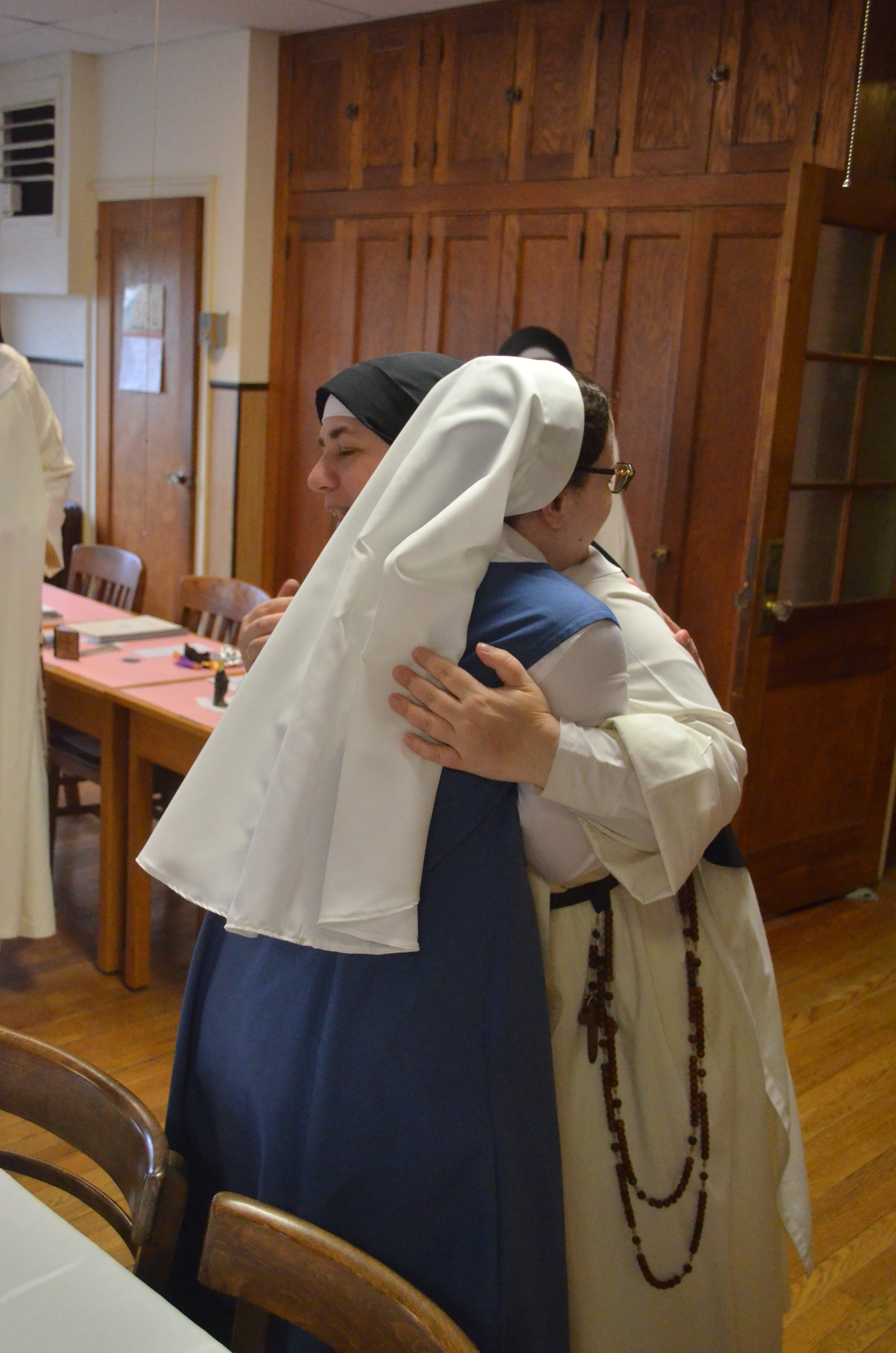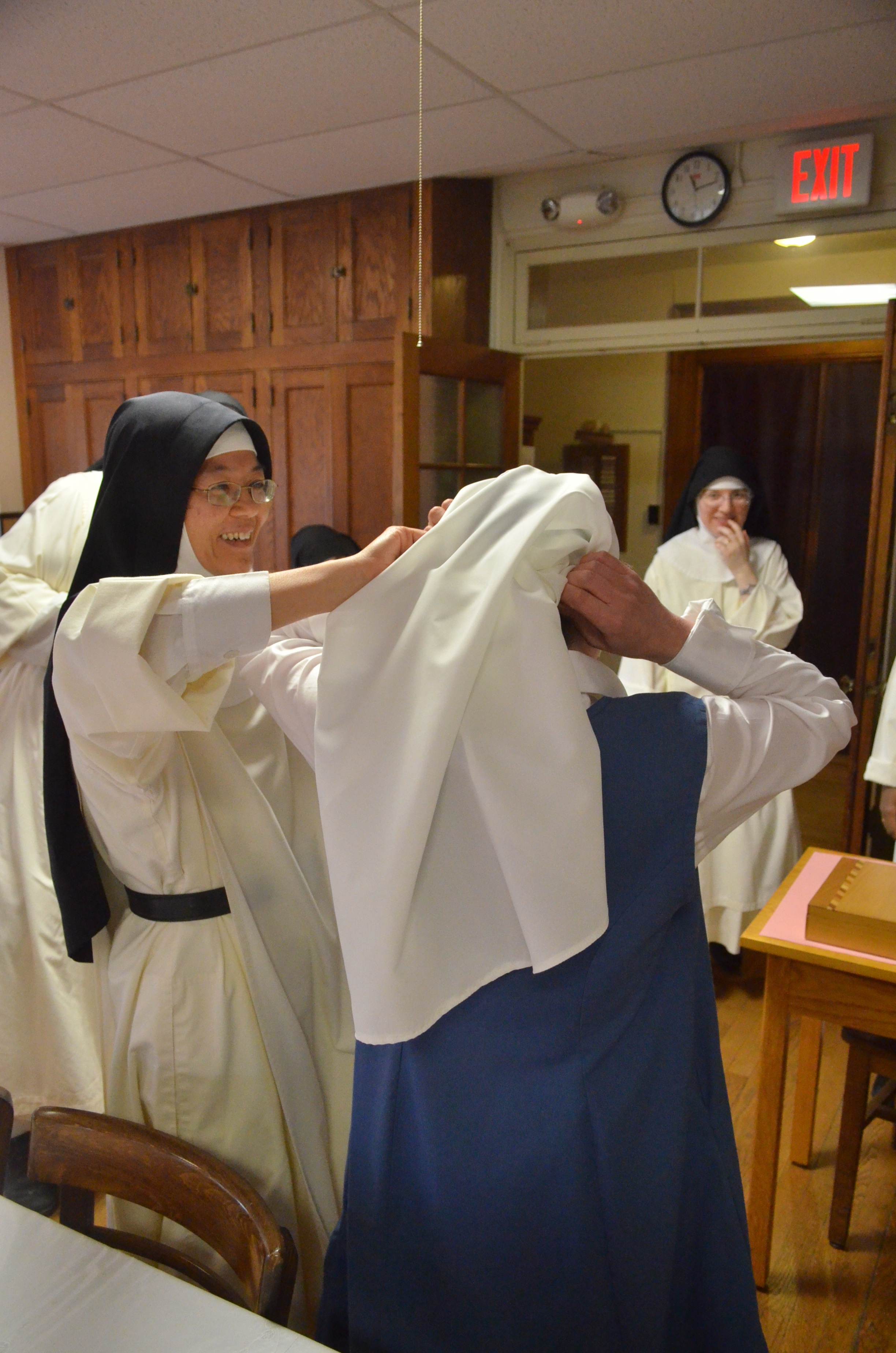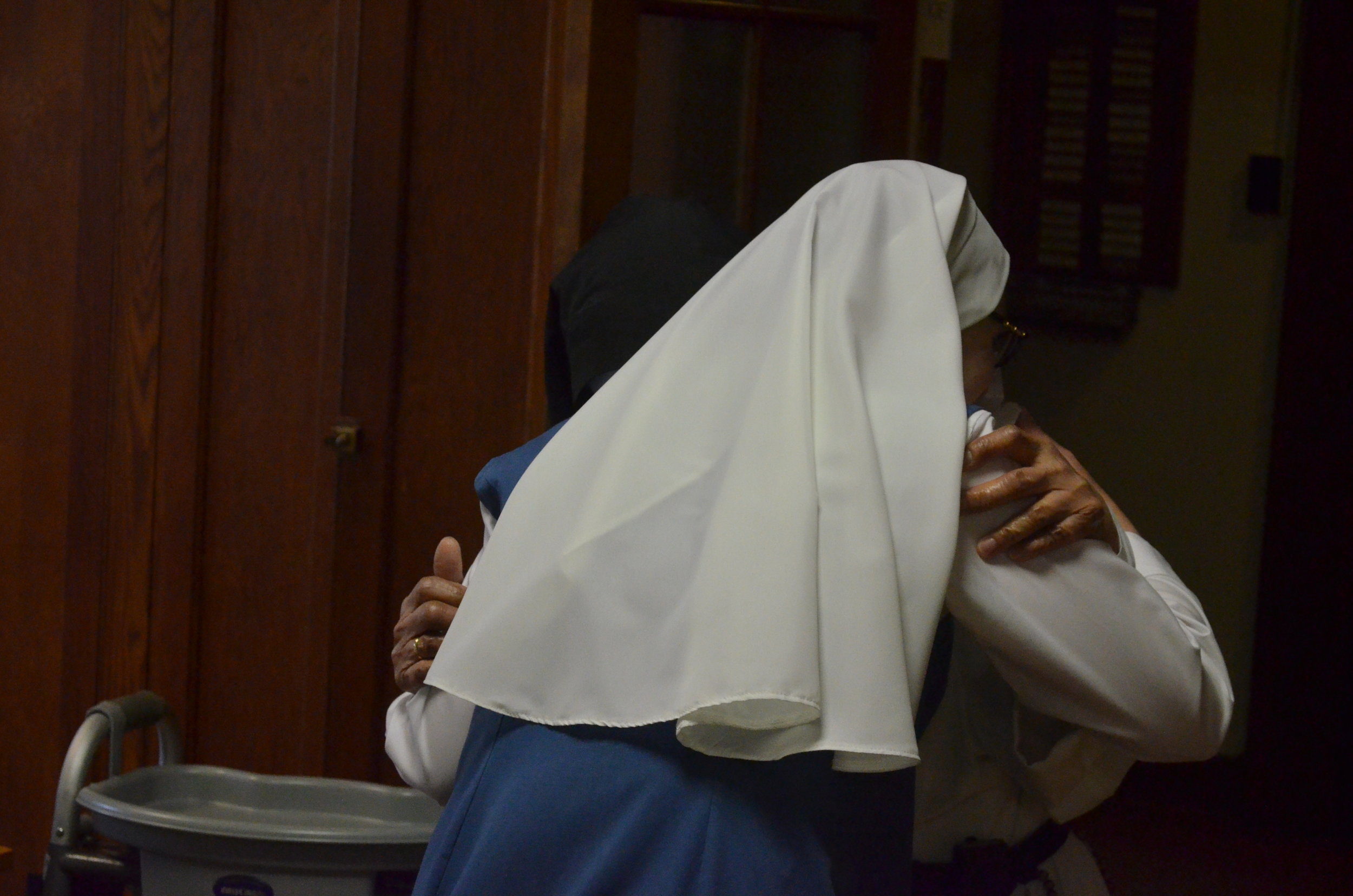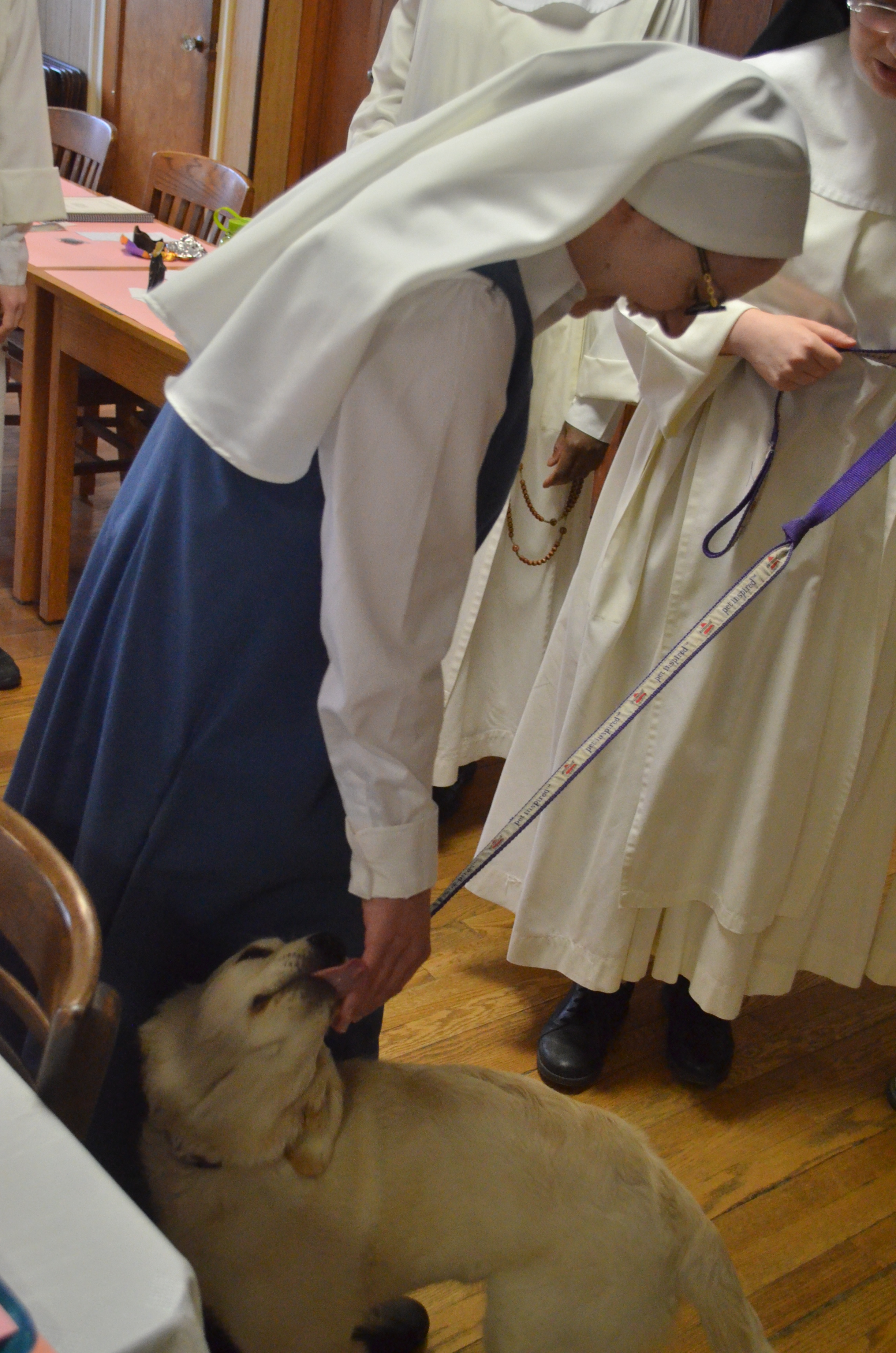 The ceremony ends with the chanting of the Dominican Salve Regina. After the ceremony the new postulant is greeted informally in the community room. It is customary for the new sister's veil to fall off at least once, and Sr. Victoria was no exception! It takes awhile to adjust to wearing a veil. Sometimes the community goes to the parlor after the ceremony to greet the new sister's family and friends, but we had already had a lovely parlor visit with Sr. Victoria's family the evening before. Sister's parents, one of her sisters, brother, aunt and uncle traveled with her from their home in New Orleans, Louisiana. Thanks to our new wing we had enough room for everyone to stay with us. They were among the first to use the new guest quarters.
Yesterday was beautiful so after supper dishes the novitiate went outside for pictures.