Groundbreaking Ceremony
Last Saturday, the 20th, was our official groundbreaking for the new wing! January in New Jersey isn't the best time to have a groundbreaking; the backhoe had to dig up the area for the groundbreaking in the hopes it would make it possible for the dignitaries to shovel a bit of dirt. Alas, the ground was so frozen the morning of the ceremony that Sr. Judith Miryam had trouble getting the ribbon-adorned shovels to stand straight up in the ground. But construction had been delayed too long; January 20th was when the Cardinal was available and so January 20th it was!
The day before the event saw a great flurry of activity in the kitchen as the community prepared refreshments for the next day's attendees. Many many rolls were baked, sliced, and stuffed with ham salad or chicken salad. M&M cookies kept the convection oven busy.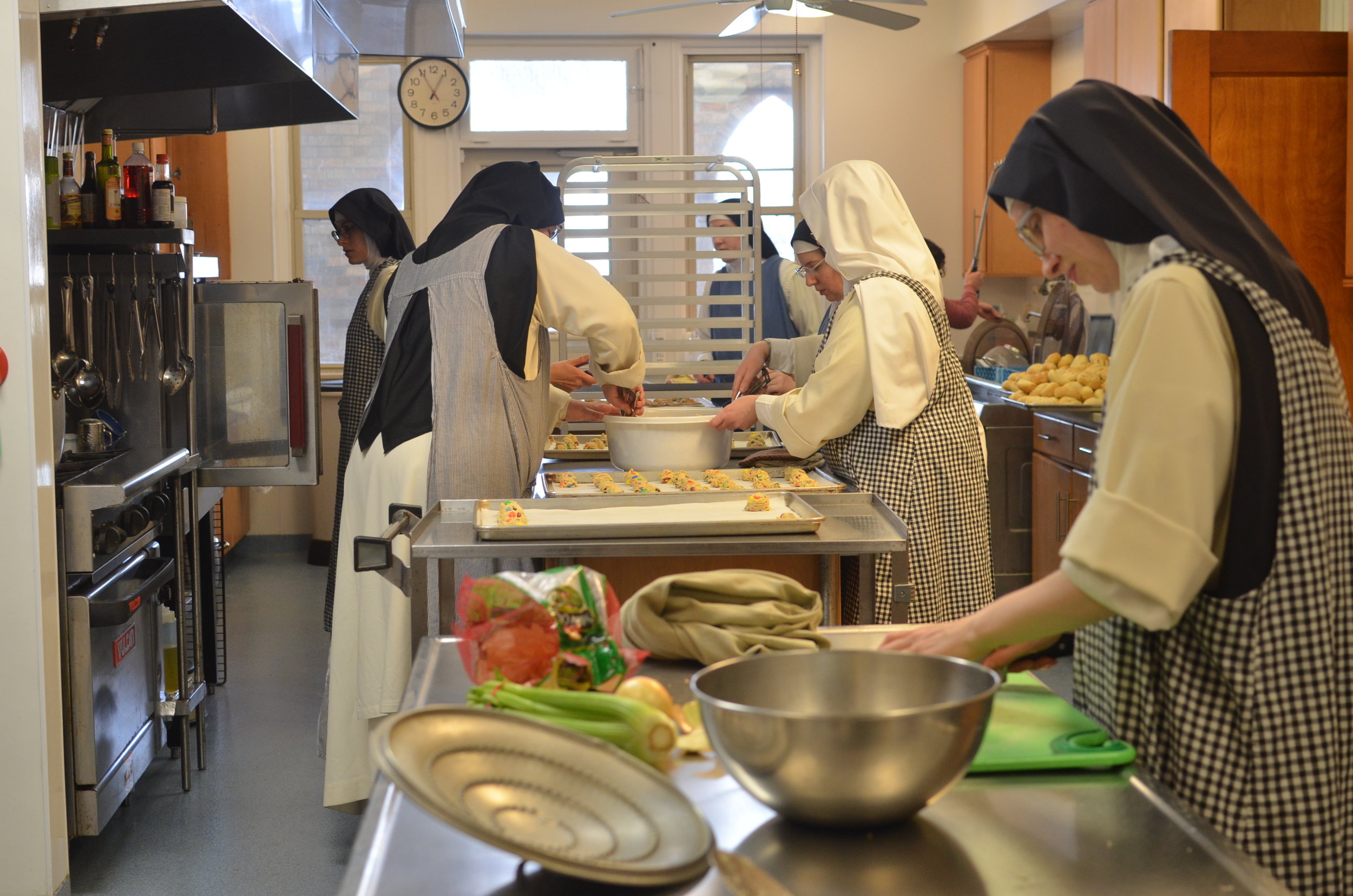 Unfortunately, construction necessitated the removal of our favorite tree...a type of red maple that burst into a kaleidoscope of rainbow hues every autumn. Two trees out front also had to come down, as well as our White Pine and a wisteria within the walls. We had one last picture with our favorite maple. (The last pictures in the slideshow are from Monday when the tree was taken down. Sr. Mary Magdalene was explaining to the construction crew which/how much wood from the maple to put aside for her woodworking.)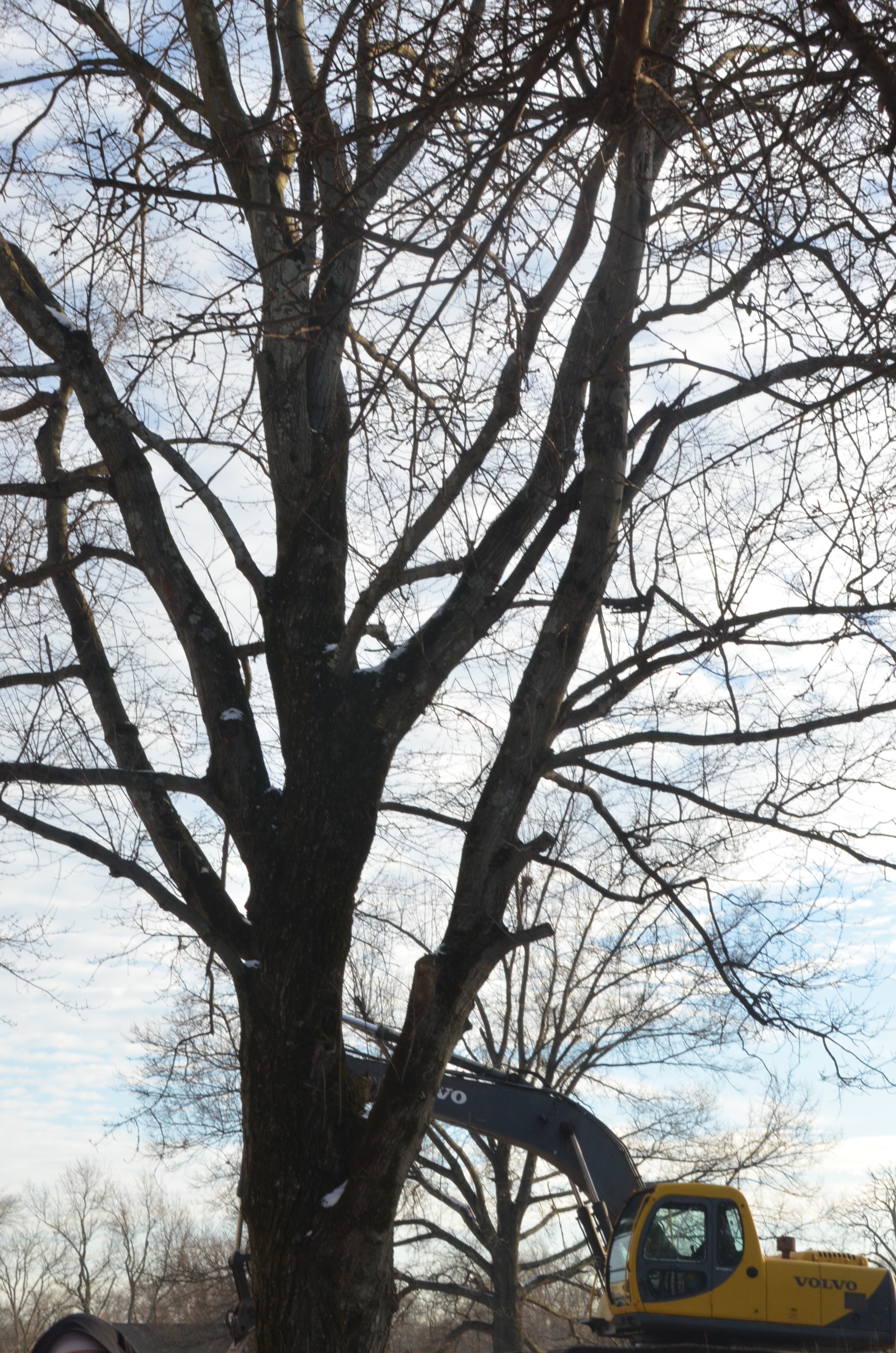 The morning of the groundbreaking, Cardinal Joseph Tobin, Archbishop of the Newark Archdiocese arrived at the monastery an hour early to visit with the community. We had been looking forward to meeting the Cardinal for what has felt like a very long time! We had heard many good things about Cardinal Tobin and were not disappointed when we finally met him ourselves. He took the time to go around to every sister to greet her and ask her name. Time flew by and before we knew it the bell was ringing for the ceremony.
For the part of the ceremony held in the Chapel the community left the enclosure to sit in the first pews. We were awed by the beauty of our public chapel, a sight we do not ordinarily see! Unfortunately we were unable to take pictures during the ceremony, but Anthony Scillia published his photos of the event on his facebook page. You can view the album HERE. He also filmed Cardinal Tobin's talk which can be viewed HERE.
Construction has proceeded at a rapid pace....or should I say deconstruction? Right now the crew is busy with demolition, grading, rerouting the water main line through the building and all the difficulties that presents. Follow our Centennial Campaign Facebook page (facebook.com/nuns100/) to see photos of the construction.
Thumbnail Image for this blogpost is property of Anthony Scillia.